Your Safety Is More Than Just Our Mission; It's Our Livelihood. We Eat, Sleep, And Breathe Security

We deliver 24/7 security solutions for businesses of all sizes catered to meet the specific needs of each client.

Through our skilled employee termination services, we can securely execute high-risk employee termination with a strategic exit plan, risk assessment, and appropriate security measures.

specialized hospital security provides complete safety measures and backup solutions, tailored to the unique needs of these highly sensitive areas.

Enjoy increased peace of mind when your gated communities or HOA with our professional, private security officers that 24/7 protection for residents.

Construction Site Security
Protect your construction site from theft with our essential security services. We can safeguard your expensive equipment and materials from thieves.

Improve your tenant experience with professional uniformed security officers and top-notch mobile patrol services to keep your apartment buildings safe from various threats.
Temporary Security Guards
Is your business recovering from an attempted or successful break-in? Get temporary 24/7 security guards to stave off any more threats. We can respond within 4 hours!

Protect your valuable ass ets with our 24/7 professional warehouse security teams which can be deployed year-round to prevent trespassing, break-ins, and internal theft.

We can provide highly trained guards to assist in highly sensitive cases.
What Our Clients Says About Our Service?
Experience customer satisfaction at its finest – where reassurance meets commitment in every detail
"We will definitely recommend Silver Shield Security to anyone expecting to have the very best security service. We appreciate all your cooperation and concerns you provide for us at our multiple projects through out the country".
Silver Shield Security brings real experience, leading expertise, and qualified team members to every job. We offer a wide range of security professionals including armed guards, unarmed guards, commercial guards, residential guards, and so much more.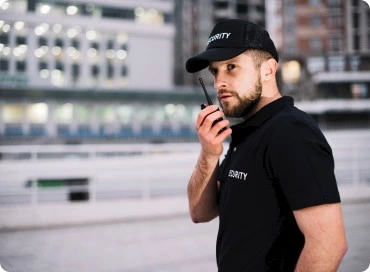 We've been recognized as an industry-leading provider of dynamic security services across the country. There's not a project that's too small or large for our team to handle. We custom-tailored all security solutions to meet the specific needs of each client.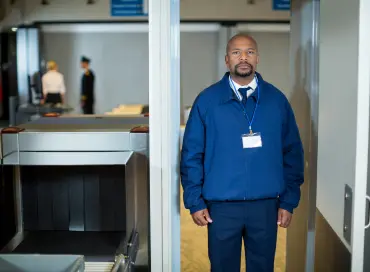 Silver Shield Security doesn't get talked about much outside the security industry because we do our job properly. When everything goes well, you don't hear about us. Our highly trained agents have been trained to do their jobs to the highest level of sophistication which means the vast majority of threats are deterred or handled without any commotion.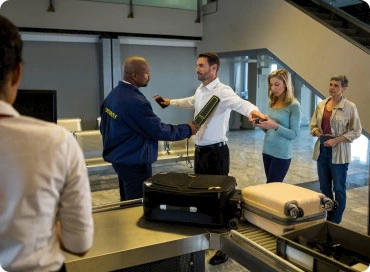 Our security agents are trained far beyond the industry standard, ensuring our clients get the absolute best. Plus, they're properly bonded and licensed to give you additional peace of mind. With top-tier training, unbeatable tech, and proven strategies, our team members are always prepared to handle any threat that comes their way.